St. Patrick's Day is a big day on the Irish calendar, celebrated annually on March 17. The religious holiday commemorates St. Patrick, Ireland's patron saint, and national apostle. While it falls during the Christian season of Lent, prohibitions against the consumption of meat were waived and people would dance, drink, and feast. Colourful parades would also take over the city streets for days, creating a carnival atmosphere. 
After its 2-year hiatus due to the pandemic, the beloved Irish festival is back with a bang this 2022! 
For the first time since 2019, the streets will be filled with over-the-top parades with floats and marching bands. There'll be lots of live music and dancing. The pubs will be teeming with locals and visitors too. And unlike the celebrations in the previous years, St. Patrick's Day 2022 is set to be the biggest ever. The Emerald Isle expects a huge crowd of half a million visitors, ready to hit the streets in this year's five-day festival. 
If you're planning to experience St. Patrick's Day in Ireland this March 2022, check out our tips to make the most of your trip. 
1. Book your trip early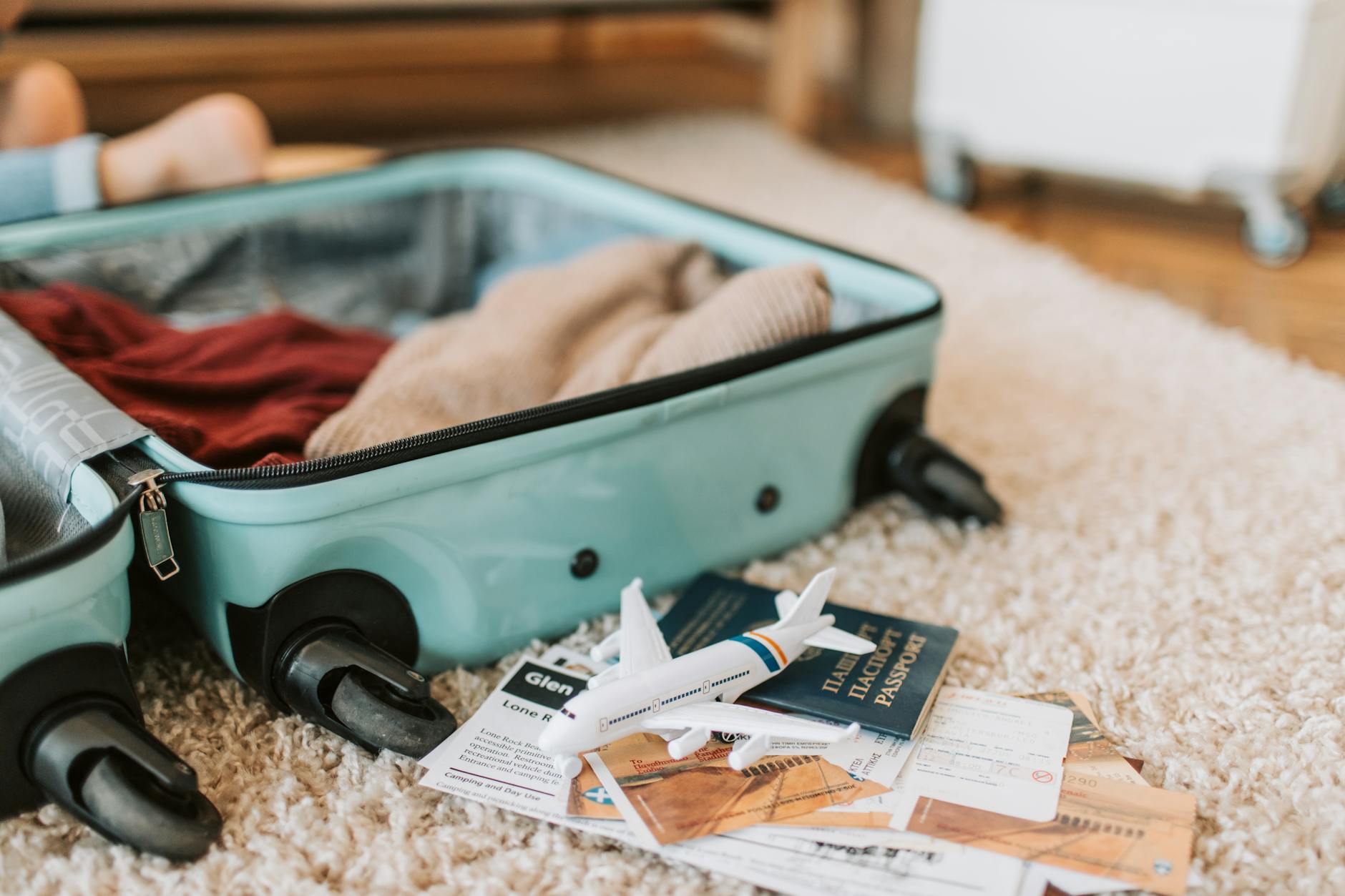 While the peak season in Ireland is usually from April to September, March is also a busy month due to the ever-popular St. Patrick's Day. That means you're more likely to compete with a lot of tourists for accommodation and pay expensive hotel rates. 
Don't let that put you down — you can score a slot and avoid expensive rates by booking your trip in advance. 
2. Look for an affordable hotel alternative
Failed to book a hotel ahead of time? Don't lose hope — there are plenty of hotel alternatives in Dublin and outside of the city that'll allow you to enjoy the festivities while sticking to your budget. 
Dorm rooms are great options. This affordable hotel alternative, for example, is housed in Dublin City University. You can choose from a wide array of visitor suites, from room-only rates to bed and breakfast deals. Other hotel alternatives include AirBnBs, hostels, and serviced apartments. 
3. Be an early bird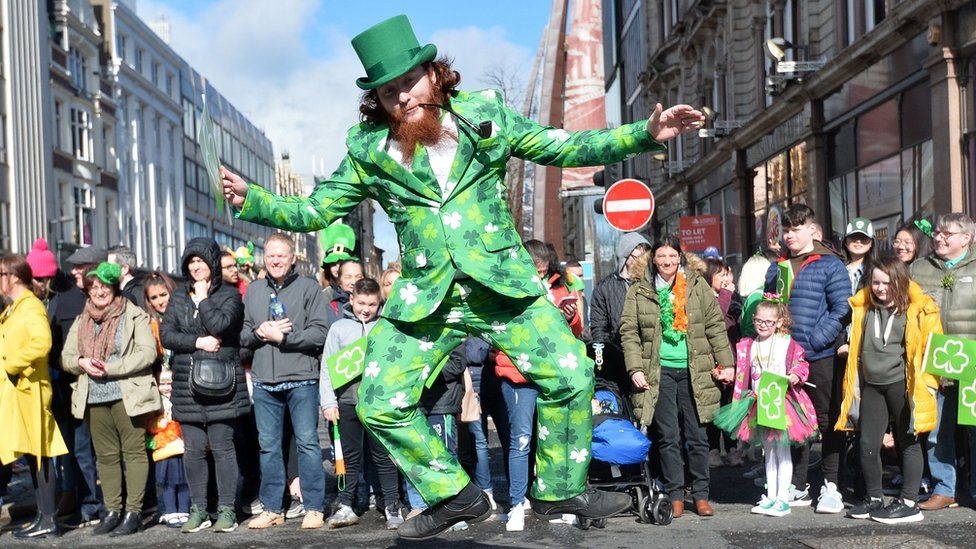 Celebrating the iconic St. Patrick's Day in Dublin has its fair share of perks and downsides. While it's the best place to fully immerse yourself in the roaring festivities, it can get immensely crowded. The annual event attracts thousands of visitors to the city. The streets will start to fill up from 9 AM so you need to show up early to secure a good viewing spot of the passing parade. You can also bring step ladders, or treat yourself to a grandstand ticket. 
The parade starts at Parnell Square. It will move down O'Connell Street, over the bridge, and down Dame Street, Nicolas, Park, and Wexford Streets. The parade ends at St. Stephen's Green. 
4. Pubs, restaurants, and bars will be filled
The parade lasts for two hours from start to finish, with the last float waving goodbye at lunchtime. Ideally, the best thing to do after the parade is to sip a cold pint of Guinness, right? Well not if you're competing with thousands of visitors, heading to the pubs, or getting rowdy in the streets after they disperse. 
Aside from avoiding Temple Bar (which is notorious for being a tourist trap), you may head somewhere a little outside the city. You can find great pubs, restaurants, bars, and cafes that'll allow you to enjoy a great meal and drInk sans the chaos. It's also the perfect time to feast on traditional Irish fares. 
5. Avoid driving
Driving into the city on St. Patrick's Day is a nightmare, with most roads closed for the parade. Parking in Dublin is expensive too. You're better off taking local transport services like buses and railways and getting around on foot. 
6. Prepare for the drizzle
St. Patrick's Day takes place in the springtime, and this season of change comes with chilly and rainy weather. You're less likely to encounter bursts of heavy rain but expect large quantities of drizzle. Aside from comfortable walking shoes, don't forget to pack your umbrellas, layers, and waterproof clothing. 
7. Try celebrating in other parts of Ireland too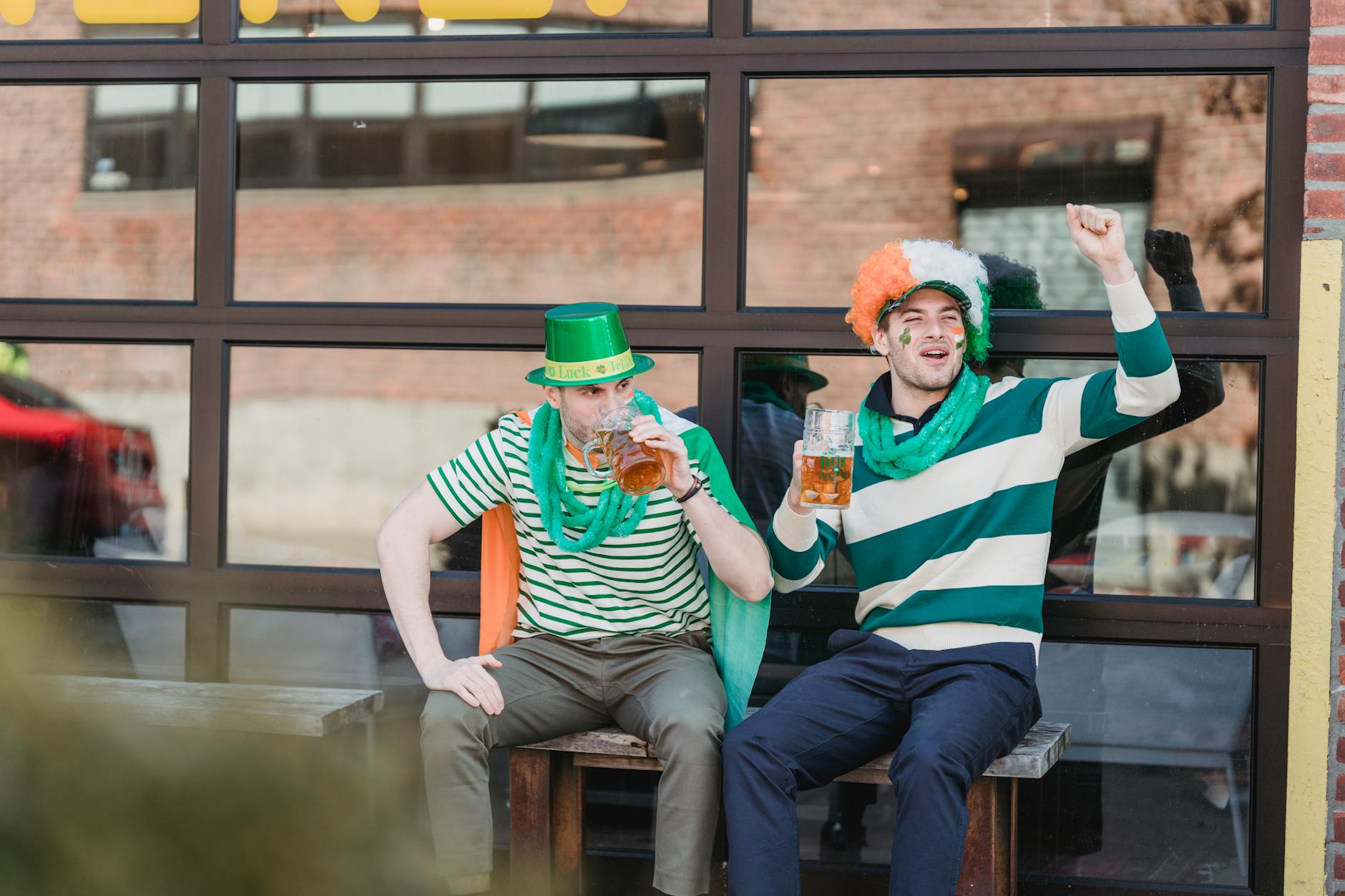 St. Patrick's Day isn't just celebrated in Dublin. If you're heading outside of the capital, you'll witness towns and villages around the country hosting their own events. You'll see tractors pulling floats sponsored by local small businesses. There'll be performances and marching bands too. 
In fact, many locals prefer avoiding the capital's mayhem and simply head to other cities that are also buzzing. 
8. It's not all about the parade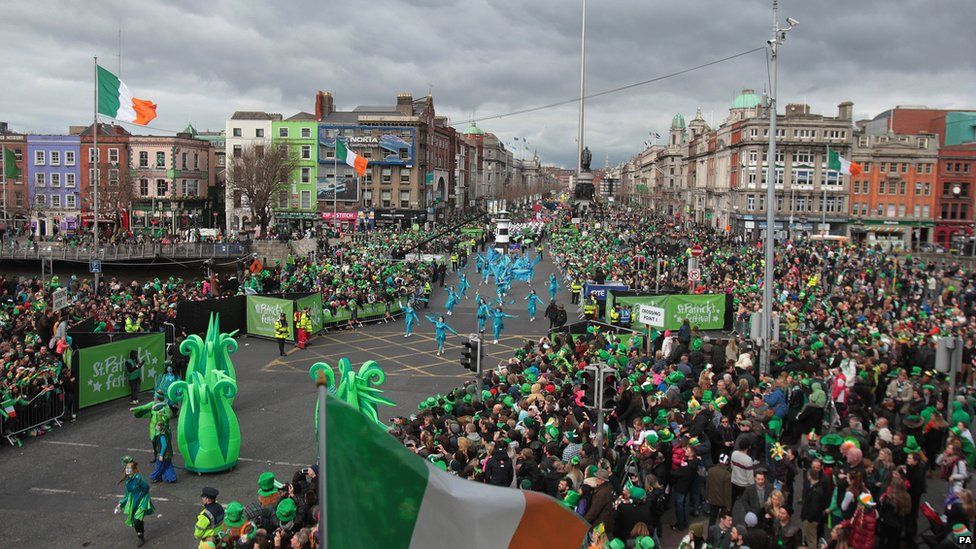 Whether you're not into parades or you're still trying to avoid the crowds due to the ongoing pandemic, the good news is there are plenty of alternative ways to enjoy the holiday. 
For instance, you may head to the newly developed "Festival Quarter" around the National Museum of Ireland (Collins Barracks) for food, art and crafts, live folk music, and comedy. 
There'll be a large funfair too at the Georgian quarter of Merrion Square
Other must-try activities include visiting top-rated city attractions, having a meal or drink in a nice pub, catching traditional Irish music sessions, and feasting your eyes on coastal sceneries in Dun Laoghaire, Dalkey, or Killiney. 
Happy St. Patrick's Day!
Author Bio: Carmina Natividad is a foodie and travel buff who enjoys writing and sharing articles about travel and money-saving. You can count on her when it comes to hacks on accommodation, airfare, dining, and fun yet cheap ways to get around the city. To know more about budget travel and affordable hotel alternatives