Did you know that the nationwide mortgage market is estimated to be worth over $26 trillion? There are numerous types of home loans that make up this market—from FHA loans for first-time homebuyers to modular mortgage loans for those buying prefabricated modular homes.
The interest charged on these loans depends on various factors like the borrower's credit history and the size of their down payment on the property. But what happens if the borrower wants to reduce the interest on their loan? That's where refinancing services come into the picture.
If you're wondering what refinancing services are and how they're beneficial, read on! Here's a brief guide to mortgage refinancing services.
How do Mortgage Refinancing Services Work?
Mortgage refinancing is the process of switching from an old mortgage to a new one on different terms. The terms offered on the new mortgage depend on the type of refinancing services you choose. Homeowners typically seek refinancing services if they think they're eligible for a better mortgage interest rate and/or loan period.
If you arrange an appointment with a mortgage lender to refinance your home loan, chances are you'll be asked to provide documents that support your desire for better terms. For instance, the mortgage broker might ask you to provide the latest copy of your credit report. If it states that your credit score has improved over time, you'll have the leverage to ask for better terms on your loan!
It's also common for mortgage lenders to ask for borrowers' income statements, tax returns, and/or proof of employment. We recommend having all these documents ready before making an appointment with a mortgage refinance company.
Refinancing Services: Types & Benefits
1. Cash-in Refinancing
What is it?
Cash-in refinancing allows borrowers to pay off a chunk of their home loan and switch to a smaller mortgage.
For example, suppose the remaining balance on your mortgage is $120,000, and you want to pay off $20,000 in one go. If you opt for cash-in refinancing, the mortgage broker will collect $20,000 from you and offer you a new mortgage worth $100,000 with new terms.
Why Is It Beneficial?
Cash-in refinancing allows borrowers to pay off their mortgage loans ahead of schedule. It also allows borrowers to lower the term and/or interest on their loan depending on how much they opt to pay. The bigger the cash-in value, the better the terms offered by the mortgage broker on the new loan!
2. Rate-and-term Refinancing
What is it?
Rate-and-term refinancing allows borrowers to change the interest rate and/or term on their loan. If you opt for rate-and-term refinancing, you'll be required to close your existing mortgage, and the mortgage broker will offer you a new loan with different terms.
Why Is It Beneficial?
Rate-and-term refinancing is beneficial because it allows borrowers to lower the premiums on their home loans. For instance, suppose you take out a 15-year fixed-rate loan with a 7% interest rate. In other words, you've agreed to pay 7% on your home loan no matter what happens to the market rate. If the market rate dips below 7%, rate-and-term refinancing is your best bet to getting a new loan at the lower market rate!
3. Cash-out Refinancing
What is it?
Cash-out refinancing is when you take out a portion of your home's equity in exchange for a new loan. If you decide to engage in cash-out refinancing, chances are the mortgage broker will offer different terms on the new mortgage.
Why Is It Beneficial?
Cash-out refinancing is a great way to pay off several debts in one go using equity from your home. For example, if you've got a mortgage and you owe $38,000 to credit card companies, cash-out refinancing lets you take out $38,000 from the value of your home. In exchange, the mortgage broker will offer you a new loan for an amount worth $38,000 more than your previous loan.
The Importance of Hiring a Reputable Mortgage Refinance Company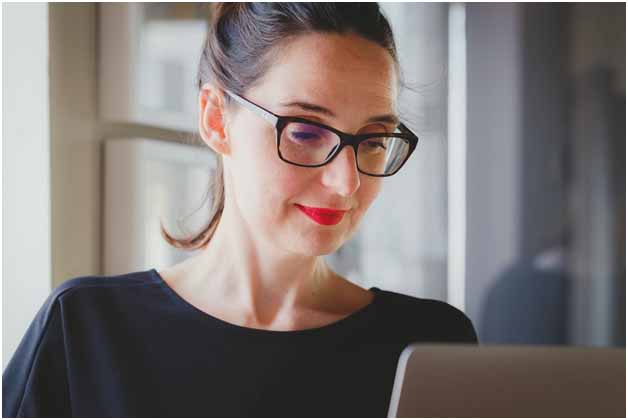 If you 're refinancing your old mortgage for a new one and want the best terms possible, it's worth hiring a licensed mortgage lender like Atlantic Home Capital. Their team of professional mortgage consultants offers comprehensive refinancing services and always does their utmost to land every client favorable terms on home loans.
In addition to mortgage refinancing, Atlantic Home Capital also provides numerous types of home loans, including jumbo non-conforming mortgage loans for luxury homebuyers and VA loans for members of the armed forces.
Find out more about Atlantic Home Capital's mortgage refinancing services by dropping them a message today!
About The Author
Fabio S. is a retired mortgage broker with over 13 years of experience specializing in refinancing services. He holds a Master's Degree in Finance and offers free tuition to students studying for the Nationwide Multistate Licensing System mortgage broker exam. Fabio conducts property market research for the New York Times in his spare time.